250 New Rutherford Avenue, Charlestown
In late January 1955, four prisoners, following a botched escape attempt, held hostage five guards and numerous fellow inmates in the "Cherry Hill" section of the Charlestown State Prison. With the prison surrounded by police and National Guard troops, the armed prisoners surrendered after three-and-a-half days. However, they succeeded in having their grievances about the institution's inhumane conditions and the state-wide penal system heard by a "citizens committee" charged with negotiating with them. The committee's seven members agreed to work to improve prison conditions across the state, thus helping to bring to a peaceful end to what was then the second-longest prison insurrection in U.S. history.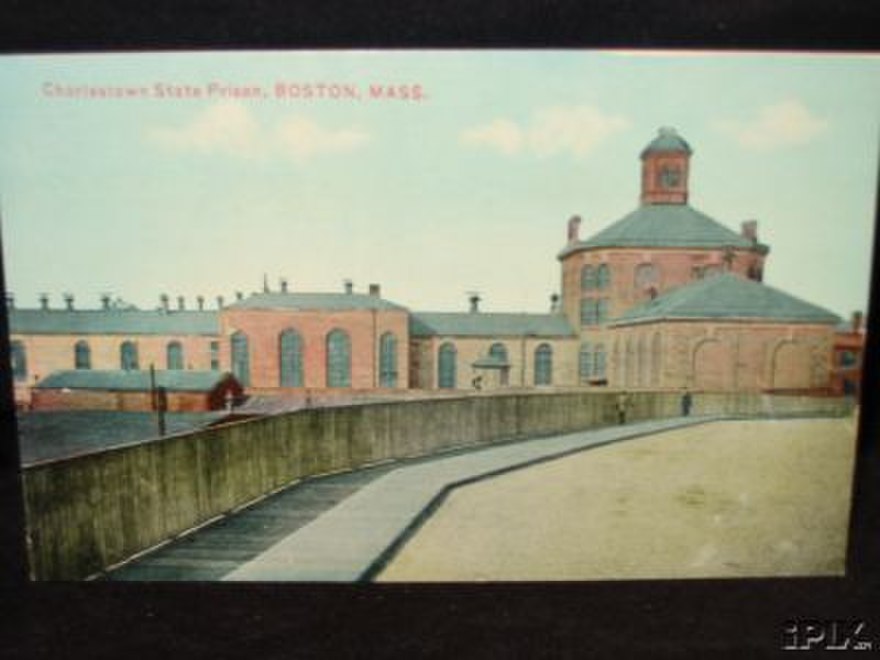 In its report on the 85-hour stand-off, Time described Charlestown State Prison as "a cramped compound of blackened granite and dilapidated brick buildings" The newsweekly went on to characterize it as "the oldest, most disreputable prison in the U.S."—it opened in 1805—and as a place "damned for 80 years as a verminous pesthole, unfit for human habitation." Condemned by the state in 1876, it had replaced the state's prison at Fort Independence on South Boston's Castle Island, standing on a five-acre site in what then known as the Lynde Point section of Charlestown. In 1946-1948, Malcolm Little (later known as Malcolm X) was incarcerated there.
Over its years, the prison was the site of 61 executions, employing, beginning in 1901, the electric chair. Sacco and Vanzetti, who spent their last days in the same Sugar Hill cell block that saw the 1955 insurrection, were its most famous victims, executed on August 23, 1927. On May 9, 1947, the last state executions in Massachusetts took place in Charlestown State Prison: those of Phillip Bellino and Edward Gertso.
In 1955, Massachusetts closed Charlestown State Prison, moving the incarcerated men to facilities in Norfolk and Walpole, and tore it down. Since 1973, the site has been the home of Bunker Hill Community College. There is no visible marker on the campus indicating what once stood in its place.
Getting there:
Take the Orange Line to the Community College station and follow the signs for Bunker Hill Community College.
To learn more:
"Citizens Committee Settles Charlestown Prison Riot," Daily Boston Globe, January 22, 1955: 5.
"Oldest Prison in U. S., Condemned in 1876," Daily Boston Globe, January 19, 1955: 11.
"The Siege of Cherry Hill," Time, Vol. 65, Issue 5, January 31, 1955.
O'Neil, Helen. "Where Sacco, Vanzetti and Malcolm X Stayed in Charlestown." Charlestown Patch. March 6, 2012.