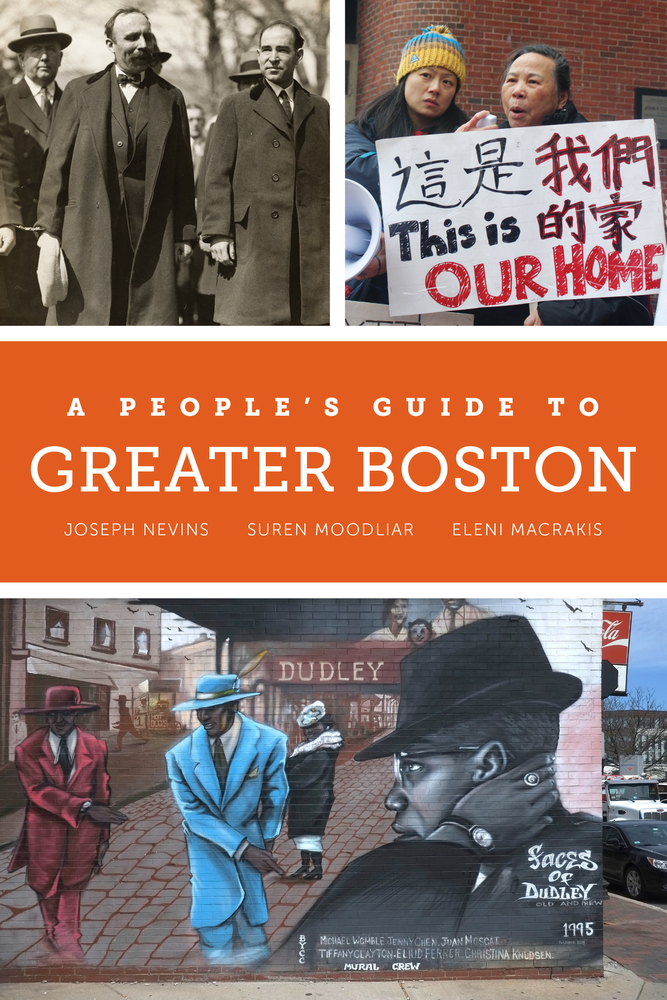 A "people's guide" is necessarily an unending project. The book is but one intervention into the historical dramas that are playing out in our lands. It offers neither the first nor the last words. This website is a forum to continue the conversation, a place to reflect on the book's stories, rethink the narratives, and enrich the movements that the book explores.
On this website, we feature some of the sites described in the book, add new ones, and think about candidates for an expanded "People's Guide to Greater Boston." As such, it does not replace the book (yes, please buy or borrow a copy), but it furthers the book and its strategy of telling stories about particular places in order to introduce or better understand the movements they have engendered, and the region and the places within that they reflect.
We also use the site to plan new projects, announce and detail our walking tours, and provide commentary on current topics before our city–which we also do via our facebook page. As such, it is also a place for dialogue with the authors and other contributors to the conversations.
To learn more about the book, check out this video (below) that we made in November 2020, for the first Massachusetts Book Bites, an online event co-produced by the Boston Book Festival and the Massachusetts center for the Book.